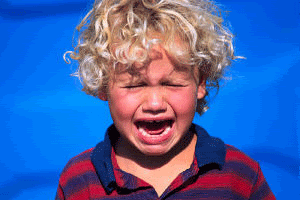 HOUSE GOP WHIP CANTOR ACCUSES DEMS OF PARTISANSHIP
:

"In his Inaugural Address, President Obama promised to put an end to the petty politics that have come to dominate Washington.

Yet, today that message is threatened as the White House and their allies are making political threats rather than crafting a bipartisan economic stimulus plan," Cantor said. "Yesterday's vote was only the beginning of the process and House Republicans are committed to working with President Obama to find real economic solutions. We should not allow politics to destroy this process. Threats from unnamed White House sources undermine our national spirit of bipartisanship."
"In addition, President Obama should immediately disavow plans by some political groups who announced they will run attack ads against Republicans.
"Committed to working with President Obama to find real economic solutions"? You mean the way the Republicans demanded concessions, the Democrats gave them, and every single one of you voted against the bill anyway? This is like saying Lucy is "committed to working with Charlie Brown to kick the football". And a Republican, of all people, is now whining about "attack ads"? Awwwwwww, you're about to make me bust out crying.
Fuck you, Rep Cantor, and the swaybacked refugee from a glue factory you rode in on. This bill contains exactly the sort of things Barack Obama ran on: tax cuts for the middle class. Investment in infrastructure and schools. Investment in alternative energy. You know, the sort of things your party spent the whole election making fun of, because you had no plan of your own to offer other than more Bushonomics. And guess what? The people liked what they heard. Obama and Congressional Democrats won, and won big.
Even after all that, Barack Obama held out his hand to pull you onto the train, and you slapped it away. So stand on the station platform as the train pulls out without you. Stand there and cry.